Memories and Tributes
At 10:19 in the morning, on New Year's Day, my closest friend, Bert Raynes, flew away after 96 years of a truly remarkable life. Truly remarkable as measured by the numerous ways that he touched the lives of thousands of people and tens of thousands of wildlife in our little corner of paradise. Bert loved birds. Bert loved wildlife. And Bert loved helping people better understand and delight in Nature. He wrote a weekly column in the News and Guide for more than 40 years. He wrote numerous books including "Valley So Sweet." But Bert was more than an author. He was a master at bringing people together and highlighting the best in all of us. While we all will miss Bert dearly, his flight is cause for celebration especially as he joins his dear wife Meg who introduced him to nature and to wildlife. I want to thank Jan Hayes, a great fan of the Hoot, for suggesting this song. Please join the celebration by joining in on the chorus of I'll Fly Away.
2021 03 23 Bert Raynes Tribute, Northern Rockies Conservation Cooperative Franz Camenzind, Bryan Bedrosian, Carl Brown, Carol Schneebeck, Debra Patla, Susan Marsh, Susan Patla, and Taza Schaming.
2021 07 14 Janice Russo, niece:
I don't think I'm able to separate Uncle Bert from Aunt Meg as both of them were a packaged deal…
How has knowing them influenced my life?… As a child, I never thought, cared or worried about nature, the environment or how everything is connected. Spending summers with them, without a doubt, changed how I viewed the world, …even 50 plus years later. Knowing them literally changed my life. They patiently taught me why it is so important to take care of this planet. They gave me a love of, respect and an appreciation for nature and the environment that I never had before. That love carried over as I became a young adult. I ended up getting a degree in Geo-Environmental studies in college. My first job was as an Environmental Protection Specialist for the Health Department. They both have made such an impact on my life and I miss them so very much. I will always be eternally grateful for the experiences I was honored to share with them. Love to you both!
2021 07 15 Wes Timmerman:
Bert Raynes was one of the best examples of mannered and respectful consideration for fellow citizens and for the greater Yellowstone Ecosystem and the Jackson Hole community. Bert will always be on the dais of the finest citizens of Jackson Hole. Bert's presence, has been profound in our community. His voice, expressed in person and in his weekly column reminded us, continually, of issues and our responsibility to act in ways to support our enviable diversity of wildlife. Ever keen-eyed and quick minded, he was a meaningful example and mentor to those who were privileged to know him, and especially if you were one of his many friends. Bert's passing, like other longtime notables, will have an effect on the character of the valley. His influence on those whom he touched through his friendship; through his writing; through his generosity; through his wisdom; through his concern for the environment, the valley, and the nation will stand as landmark examples in the minds of those lives he gently touched and will continue to influence. We are now wired to have our paths altered, as our memory of him acts – as a virtual moving force among the pathways of our grey matter – lighting our way forward. May his force grow stronger as time goes on. Nature was good for Bert; Bert was good for nature; Bert was good to us; Bert was good for us. Long live the good memories of Bert Raynes.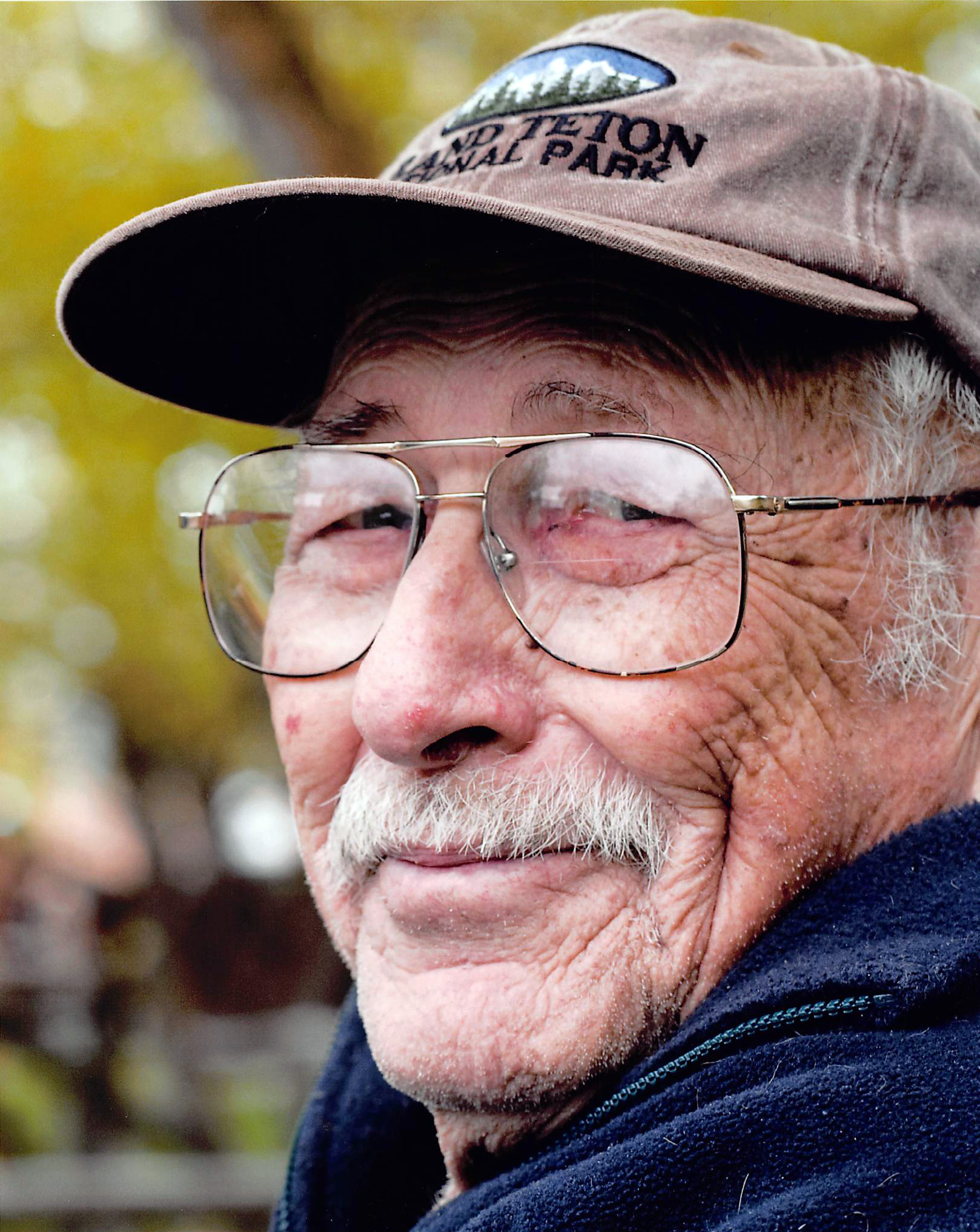 2021 07 19 Roger Benjamin
I had the good fortune to be Bert's young administrative assistant when he was a Vice President at Rand Development Corporation in the Cleveland area during the mid 1960's. He had a wonderful sense of humor, often with a self-deprecating theme. Perhaps your would enjoy hearing two of his more frequent utterances: [1] "I'm 100% right, 4% of the time." and [2] "I have total recall, but not same day service." We kept in touch and I would send him memorabilia of our Rand years together. He was an advocate for animals and the environment before such concerns became commonplace. Love that Guy! R.I.P. Bert
2021 07 31 Phil Round
Bert could say more with his look than most people could say in a book!
2021 08 05 Mike Hardaker
Bert would have wanted us to all come together in person, like we did for dinners at his house.
2021 08 06 Peter Ward
What Bert wants most is for his friends, and in fact all animals, to be healthy and safe. He decided when masks would be required in his home and he decided that it was not safe to hold the traditional Christmas Party, even for just a few friends. We all have been looking forward to getting together physically to celebrate Bert's friendship and inspiration. Detailed plans have been made and nearly 200 people have already reserved a spot. But given current health conditions, our only safe choice was to postpone indefinitely or to go virtual. The virtual celebration on August 22 is shaping up to be very memorable and discussions are increasing about having an event, perhaps yearly, where we get together, perhaps with a potluck, and participate in an activity involving the kinds of things Bert encouraged.
Here are Bert's wishes expressed in writing on July 18, 2018: "I wish for my remains to be cremated and my ashes mingled with the ashes of my wife, Meg Raynes, and the ashes of our beloved dogs. These ashes should be spread primarily among the cobbles along the east shore of Jenny Lake where Meg and I often sat together while enjoying nature, the environment, and the mountainous scenery. Some ashes should also be spread in Meg's Grove on the National Elk Refuge and in the swamp near Bert's Bench."
"For celebrations, I prefer 76 trombones and a golden chariot drawn by Nubian slaves, but I would settle for something like a potluck at the National Museum of Wildlife Art where people have fun, talk about the present and the future, and talk about the good, not the bad."
2021 08 06 Carol Schneebeck
I met Bert shortly after we moved here in 2000. From the beginning, I was an admirer of his charm, his knowledge, his friendly spirit, and his sense of humor. When it first opened, I volunteered for the Laurance S. Rockefeller Preserve. My program entitled Prose, Poetry and the Preserve included works from various authors and of course I used a section from Bert's Valley So Sweet. Visitors seemed to love the wry humor evoked in his words about trees. A highlight for me was when my husband and I took Bert to the Preserve. He was impressed by the elegant simplicity of the Preserve Center—learning by experience not signage. My husband was able to push him in his wheelchair as far as the bridge; Bert shared my enthusiasm for the place. I wish we had taken him again. He was always so thoughtful of others. He would call to check in if he hadn't heard from us for a while and when we returned from trips, he always asked about our experiences. I miss our phone conversations which ended with goodbye and I love you. Now when I notice wildlife, like the ospreys returning to the platform in Rafter J, I want to call and tell him—I miss him!!!
2021 08 06 Jean and Pete Jorgensen
We were neighbors on Skyline Ranch since the 70s and so appreciated Bert's knowledge and humor. They don't
come much better!
2021 0808 Barbara Bryan
I think Bert liked a little pomp but no pomposity.
2021 08 09 John Thorn
Bert was one of the most genuine, caring, gentle, unassuming, humorous and intelligent men I ever met. The many hours spent in his living room in the crowd of friends gathered there for lunch and to discuss, if not solve, the issues of the day are among my favorite memories of life in the Valley. Though I doubt he would understand, I always felt it an honor to spend time with him.
2021 08 15 Diane Birdsall
2021 0815 Ellae Elinwood
I was at Bert's birthday party and knew very few. As I left and said 'goodbye and happy birthday' to Bert he said… 'come and visit me!' Which I did. One afternoon, after we had become friends I asked, why did you invite me over?' His surprised response. 'I didn't know you!' I loved that guy so much!
2021 0818 Kay Modi
My first meeting with Bert was simply focused on a love of ravens with art and bird stories. I am thankful for the time and joy to discuss birds, art, and politics with Bert. There are so few that can combine all three into a pleasant afternoon and I am grateful for the new friendship. Bert's humor was infectious yet his exhaustion was a reminder to enjoy the limited time. Rest In Peace with your loved ones, new and old. Click for Image
2021 0818 Debra Patla
"I have to tell Bert about this!" pops into my mind when encountering some delight or mystery in nature. Then comes the endless missing of him. Sometimes, a tiny bit of relief that he is spared the smoky sky of this summer, and the dire news of the current and future perils. His enormous heart would be aching. In loving memory of Bert, somehow we all have to do better, change the course, save what can still be saved. Keep common species common, at the least, and more! And still find those moments when we just laugh and feel the warmth of human hearts.

I wonder at the source of Bert's huge kindness, and how it was that he accepted me despite my tendency to be a hermit and disappear at times. I suppose that everyone felt that in their own way, that he SAW each of us in bright clarity, and valued what he saw. What a gift to live that way, while yet maintaining a critical mind and a deep exasperation with what humans do!

The efforts of Bert's circle of close friends and care-givers are also forever memorable; how they were able to keep him at home through the difficult times of his last years, bring him comfort, consult with and assure him how vital he was to this place and community. And now, to cherish him with this memorial, making the best of it in these harsh times when we cannot be together in the flesh. The web site is beautiful and will long be treasured. Much gratitude to you!

One of Bert's most charming traits in writing was to imagine briefly the inner life of birds, fearlessly daring to be 'anthropomorphic', laughing at us and himself for our modern and now-normal censorship of such thoughts. And then turning that around, freeing us from being 'only human' … "So, in your dream of being able to fly, run and flap, lift and soar, imagine yourself as a golden eagle. Master of the sky" (from Birds of Sage and Scree)
2021 0820 Suzanne Morlock
It's hard to know which story to share, there are so many — needless to say I was introduced to Bert Raynes by a story I told my co-workers at the library in 1992. A plastic owl we purchased to keep critters from eating our vegetable garden seemed to have come under the scrutiny of the local great grey owl. Each night that summer we'd hear the hooting until one night we heard talons on plastic as the fake bird was taken from it's perch. When I told Bert about this, never having met him at this point, he was intrigued that the real bird attacked the fake and suggested we continue to see how many times the great grey would topple the plastic one. This began decades of conversations on a wide range of topics and in his later years some library book deliveries on my way home. His spirit was an original and will be missed.
2021 0820 Fred Kingwill
Bert took numerous watercolor classes from me. He would always introduce himself as having flunked 5 of Fred's courses. Most of the rest of the students would react to his 'flunked" comment with shock! He once commented on the use of salt as a trick in watercolors by saying "salt in my watercolors and salt in my diet gives me stress"
Bert probably painted 100 or more paintings that are best described as horrible. Once in a while, however, when he was really moved like when the first condor chick was hatched, he really nailed it. At least 4 of his paintings are in the National Wildlife Museum. I treasure a painting he did for me of Smokey Bear during the 1988 Yellowstone fires. Thinking of the period when the Park was burning, Bert came to me at the Forest Service and suggested we have a wake for those who felt the losses and needed to move on. I thought it a good idea and suggested it to the forest supervisor who responded by him not so politely showing me the door! But Bert cared.
Bert cared when he called me to tell me that my former forest supervisor looked like he was "dying". I ended up getting Doctor Hayse involved and thanks to Bert's alarm, it was discovered he had a major life threatening situation that resulting in him being rushed to Idaho Falls for treatment. He lived for many years after that. Bert cared….
2021 0821 Almalee Henderson
In loving memory of Bert Raynes, a gentle curmudgeon.
2021 0821 Frances Pollak
I miss Bert daily. Every time I see wildlife, a nature scene, an unusual bird, a beautiful flower I want to call him and share it with him as I have regularly over the more than two decades since my husband, Ernie LaBelle, and I moved here to Jackson. Bert always met me with such excitement every time I visited or called. I miss that big smile, twinkling and mischievous eyes, as well as the heartfelt hugs that he bestowed when he greeted Ernie and me. He was always so interested in what I had to share and had so much to share with us. Every spring he would await my call announcing the first sight of emerging flower shoots in my garden. Mary Lohuis would then drive him over to inspect them and proclaim that as always they were the first up in the Valley! It was a game that we played. Throughout the summer "the duo" would come back to view the gardens and the wildlife that was so abundant in our yard. These are memories that I will treasure. Bert was truly the best example of unconditional love that I know. May he rest in Peace with his Beloved Meg and know how much so many of us here loved him.
2021 0822 Bob Hargis
Many times Suzanne and I dropped in to see Bert at his place on our Jackson visits from Riverton..
Wisdom was always there with Bert, Always with wry answers to silly questions. One day while Bert was in the chair as seen on left.. I asked Bert (after talking about birds for a good while) how he gets his bit of exercise daily while not being able to get out of it much. He said very seriously, Bob can you pass me the TV remote? Suz got it and passed it to him.. he then switched to FOX news and became very animated with arm and shoulder motion and very active, with a twinkle in eye. .. .. He said wryly. "That's how easy it is you guys with a smile."
Suz adds that his caregivers were wonderful and always had his needs in mind. Thanks from us for all of those great people too..
Bert shared birds and was always so eager to learn of sightings all over Wyoming as we were to hear his reports of his beloved Jackson and Teton region
2021 0822 Benji Sinclair
A year or so after I started working at Teton Science School, we wanted to award Bert with a new pair of binoculars. I remember how much he enjoyed them, and what a joy it was to be on his team during the Christmas Count while he could still travel in his van. Those were the good ole days, birding with Bert. He always wanted to share his exceptionally wry humor with everyone in his presence, and he never lost interest in our avifauna. Bert was the soul of Jackson Hole's wildness, and I miss him more than I expected to.
2021 0822 Joan Holliday
I only know Bert through the newspaper, which I have subscribed to for many many years. I have enjoyed his knowledge of birds and all the locals telling of their sightings. I can tell you that our bird feeders and bird sightings have helped tremendously thru the last year and a half. I want to thank the newspaper for carrying this on. What a wonderful man he was. God bless and my sympathies to the family.
2021 0822 Tammy Christel
I have so many memories of Bert that it's impossible to sum them all up. Essentially, he allowed us to become friends, good friends, and that was a great honor. There was nothing better than sitting cross-legged on the floor at Bert's feet, while he relaxed in his big easy chair, and talking about the world with him. And the "World" meant every iteration of it: the world in his kitchen, the world of his beloved canine friends, Meg's world, the birds in the yard, the birds in the valley, the world of plein air painting—he had so many friends who were artists, the great figures of art in and around Grand Teton National Park—the world of the Town of Jackson (politics), the world of good gossip, and the planet's well-being or un-well being, as the case may be.
But my favorite story is the egg carton story. Some years ago, as I was packing up and preparing to go east to care for my mom in the final years of her life, Bert told me to fetch an empty cardboard egg carton from his kitchen. I brought it to him, and he reached for a pen and scribbled something on it. He held the egg carton to his chest and told me that he wanted me to pack it with my things. Because it would be there when I un-packed it. On the egg carton he'd written "Surprise! Love, Bert" ………. And it worked. I was surprised, I'm still surprised quite often because that egg carton is in my kitchen cabinet, and it's not going anywhere.