A Timeline of Important Events in the Lives of Meg and Bert Raynes
1923, November 26: Meg, Margaret Myers Schaeffer, was born in Camp Hill, Pennsylvania, just west of Harrisburg across the Susquehanna River.
1924, March 12: Bert was born in Jersey City, New Jersey. Father: Morris Raynes (age 31), born in Poland, and Mother: Celia Mukashey (age 28), born in Russia. Living at 205 St. Paul's Avenue, Jersey City, Hudson County, New Jersey. Brother Franklin, 6 years older, was born in New York City. Jersey City is just west of Lower Manhattan through the Holland Tunnel and five miles due north of the Statue of Liberty.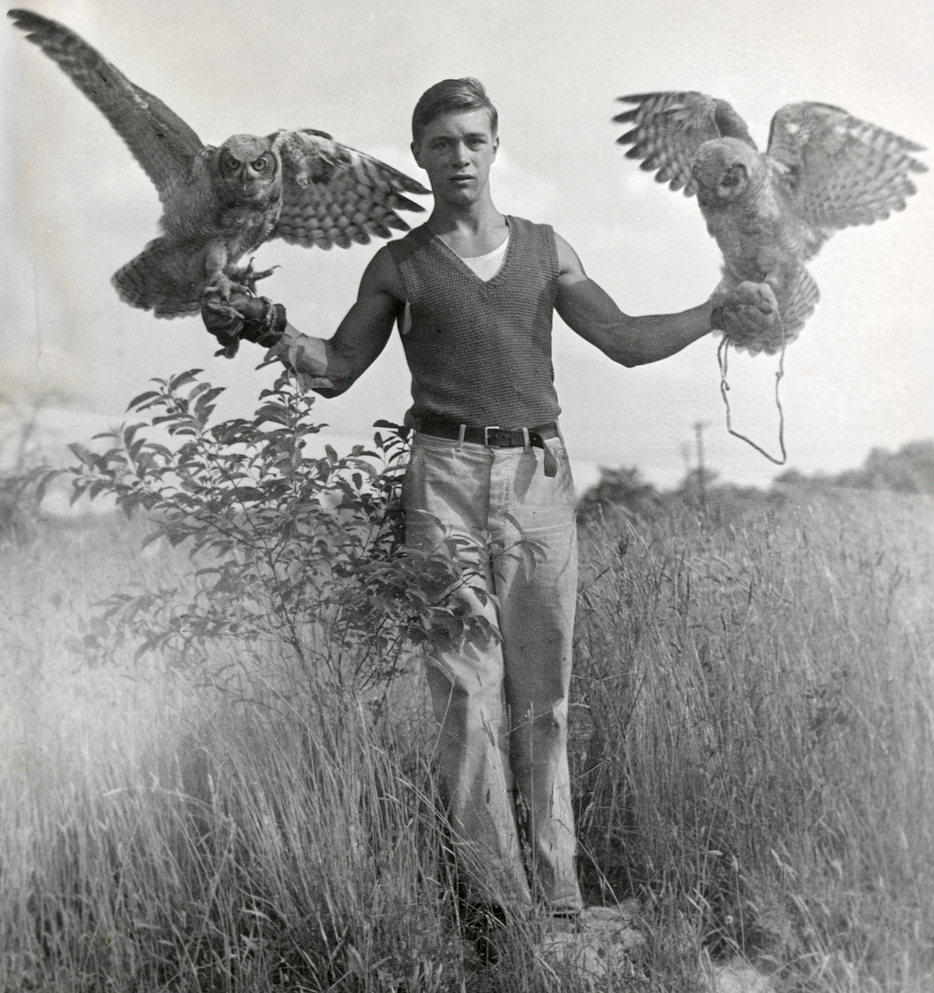 1930s: Grew up at 5 Gardner Avenue, Jersey City, Hudson County, New Jersey, on the "Mean Streets" of Jersey as Bert likes to say, stretching mean to last several seconds. He is referring to a famous American crime film in 1973 directed by Martin Scorsese that took place in New York's Little Italy, a part of Lower Manhattan. As Bert explained in the PBS Wyoming Chronicle interview: "I read a lot of books when I was a kid. And I read about the west because I grew up in a very urbanized setting, with no nature at all to speak of it. Literally, literally true, and always wanted to see the west. I read about the Craigheads [Frank and John were only 8 years older than Bert]. I read about the Muries [Olaus came to Jackson in 1927 to study the elk herd] and read about Jackson Hole, and … got enchanted."
1941, January: Graduated from Lincoln High School, Jersey City, New Jersey. Chess Team '38-'40, Chess Club '38-40, Chemistry Club '38-'40, French Club '38, Latin Club '38, Senior Class Play, Quill Board (Yearbook), G.O. Agent '40, Quill Agent '39, C.O. Council '40, Quill Photographer, To be a chemist is our Bert's will, His favorite book is Lincoln's Quill. Notes in his yearbook by his best friends.
1941 to 1944: Bert went to Pennsylvania State College where he was in ROTC, the Army Reserve Officers Training Program, which most likely paid for his college education. When he graduated with a degree in Chemical Engineering and began working for the General Electric Research Laboratories in Schenectady, New York, he avoided active duty because chemical engineers were in short supply during wartime.
1941: Bert met Meg. "We were tall people. She was six one and a half. And I saw this tall woman hanging around with a bunch of little girls half her size. I had to meet her. So I met her and she snagged me." "We were students, freshmen in college. We didn't get along at first and then we started to talk and then we never finished talking." Where did your love of nature come from. "My wife, Meg Raynes. I was a city kid. She had rural roots. She taught me everything. I grew up on the mean streets of Jersey City New Jersey."
1944: Bert graduated from Pennsylvania State College, Bachelor of Science in Chemical Engineering. He explains: "I had that professor who changed my life, 'Black Mike' Cannon. He told everyone who would listen at the time that natural resources are finite. There are natural resources, but there are limits to them. They will not last forever. We should conserve and use the resources wisely. He had a big impact on me."
1944, April 21: Margaret Myers Schaeffer becomes member of PsiChi, The National Honorary Society in Psychology.
1944: Meg graduated from Pennsylvania State College, Bachelor of Arts in Psychology
1944, August 17: Bertram Chester Raynes married Margaret Myers Schaeffer in Schenectady, New York. William W. Campbell, Surrogate of the City of Schenectady officiated.
1944-1949: Research assistant at General Electric Research Laboratories, Schenectady, New York, in the chemical engineering group, involved with pilot development of methyl and allyl chlorosilanes, and diborane and certain related high energy fuels. "I was the baby of the laboratory. And the baby of the laboratory gets shown around by the outgoing baby of the laboratory so you get to meet some really wonderful people who you might not otherwise meet. Really top figures in science."
1945?: Bert was active in a barbershop quartet.
1949, May 25: Paper: The effect of particle size distribution upon the physical properties of carbon brush materials, by Raynes, Bertram C., General Electric Apparatus Department Technical Information Series.
1949, June 12: Master's Honors Thesis: Union College, Schenectady, New York, Master of Science in Chemistry. Honors Thesis: The determination of particle terminal and transport velocities.
1950, June: Meg and Bert first came to Jackson. This was the first time in their lives that they could take a real vacation and they chose to go to Jackson. Meg had heard about Jackson from her father who visited in 1926. Bert, as a kid, had read widely about The West, about Jackson, about Olaus and Mardie Murie who were assigned to study the Jackson elk herd in 1927, and about Frank and John Craighead who first came to Jackson in 1934, who were written up in the National Geographic in 1937 and who graduated from Penn. State College in 1941. Meg and Bert came in June "during the wrong month. We never really saw the whole mountain range. It rained every day. And the mosquitoes were interesting, but the people were nice. We came back to Jackson every year except one in September until we were able to move to Jackson permanently in 1972."
1950-1951: Chemical engineer: Brush Beryllium Company, Cleveland, Ohio. Pilot plant, production, and fabrication experience in beryllium and in zirconium and hafnium metals.
1951-1960: Head Process Engineering Department at Horizons, Inc., Cleveland, Ohio. The company conducts research and development in the physical sciences under contract-to industrial sponsors and to the government. The Department is charged with numerous responsibilities including process development and applied research; pilot plant design, fabrication and operation: bench scale development: cost estimation; preliminary plant layout: and other applied research and engineering functions as required. Duties include technical direction, and administrative, managerial and company promotional and liaison functions. Major projects involved the process and extractive metallurgy of refractory metals and their electrochemical reactions at elevated temperatures (to 1200 °C) in fused salts: materials development in the area of high temperature substances: design, development, and direction of operation of specialized equipment for remote-control manipulation of corrosive fluids and gases at temperatures to 1000°C; the upgrading of ores by a variety of methods; the preparation of inorganic fibers of several kinds: and cost estimation and process evaluation studies in a wide variety of technological and business areas.
1955, March 3: Paper: The Extractive Metallurgy of Zirconium by the Electrolysis of Fused Salts: III. Expanded Scale Process Development of the Electrolytic Production of Zirconium from K2ZrF6. Raynes, by Bertram C., et al., Journal of The Electrochemical Society, Vol. 102, No. 3, pp. 137-144.
1957 to 1968: Patents: Bert filed and received twelve patents.
1960, November 29: RESUME written with the objective of finding "a responsible technical and administrative direction and management on the project level."
1960-1971: Vice President for Applied Research, Rand Development Company, Cleveland, Ohio. "I was offered an opportunity to work on pollution control research if I could just get the finances for it. I worked on mostly water pollution control, trying to improve the existing processes or invent new ones. I also tried to improve sewage treatment plant cost and efficiency by better use and disposal of sewage sludge that results from the major water sewage processes in the country and most of the world actually. I studied pipelining the material away and using it to reclaim strip mine areas and other areas that need fertilizer. We also developed a process that used coal that was on its way to be burnt for energy to remove impurities from the sewage making cost savings there. It also happened to be very useful for removal of phosphorous which is a big problem in sewage."
1960s: President of the Cleveland Audubon Society
1962: Paper: Studies of the Reinforcement of Metals with Ultra High Strength Fibers, by Raynes, Bertram C., Robert H. Kelsey, and Eugene Wainer, Horizons Inc Cleveland Ohio
1964, July 29: Bert proposed writing a field guide covering cultivated crops—crops grown in each section of the country and described at all important stages of their cultivation.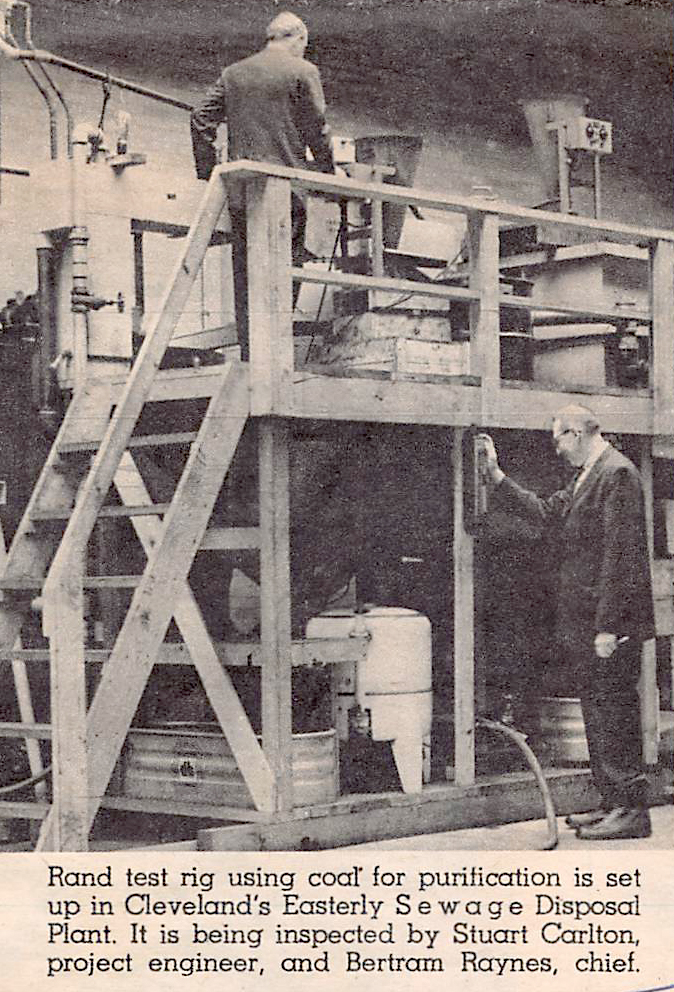 1965, March 28: Article in the Plain Dealer Sunday Magazine: "New on the Rand horizon is a process for water purification. A test rig is now in use at the city's Easterly sewage plant. Sponsored by the Office of Coal Research, it uses coal as a purification agent."
1965, June 24: Testified before the U.S. Senate Subcommittee on Air and Water Pollution Control, Committee on Public Works, Statement Of Bertram C. Raynes, Chief Engineer, Rand Development Corp, Cleveland, Ohio ; Accompanied By James H. Rand, President, Rand Development Corp.
1966, November 3: Present and received one of the pens used by President Lyndon B. Johnson, "in signing S. 3708, An Act to assist comprehensive city demonstration programs for rebuilding slum and blighted areas and for providing the public facilities and services necessary to improve the general welfare of the people who live in those areas, to assist and encourage planned metropolitan development, and for other purposes, and S. 2947, An Act to amend the Federal Water Pollution Control Act in order to improve and make more effective certain programs pursuant to such act." The Demonstration Cities and Metropolitan Development Act of 1966.
1968, March 6: International meeting, Bert gave paper listed as Vice-President for Applied Research, Rand Development Corp.
1968, March 31: Television interview: This World of Ours #57 Don't Throw It Away was produced for WKYC-TV in Cleveland, Ohio, in cooperation with The Cleveland Museum of Natural History. Host Tom Offut discusses with Bert Raynes, vice president in charge of applied research for Rand Development Corporation in Cleveland, the research they are doing to use sewage sludge to reclaim lands that have been damaged by mining and to use coal to process sewage. [Bert's boss, James Henry Rand III, had been president of the Cleveland Museum of Natural History in the late1940s and chairman of the 1949 heart campaign.] Transcript
1968: A federal grand jury indicted James Henry Rand III on charges of stock manipulation and mail fraud. Those charges were later dropped in 1970 because they were based on the 1967 vaccine ban case that Rand had testified in and violated his right against self-incrimination. But this led to Bert leaving Rand Development Company.
1969-1971: Head Environmental Department Trygve-Hoff & Associates, Cleveland, Ohio. Trygve-Hoff & Associates had a major contract for engineering services with Reserve Mining Company which was requested by Interior Secretary Walter J. Hickel to "undertake further engineering and economic studies relating to possible ways and means of reducing to the maximum practicable extent the discharge of tailings to Lake Superior."
1969, September 29: Bought lot 27 in Skyline Ranch, 3180 W. Mallard Road, Jackson, Wyoming
1970, July: Paper: Economic Transport of Digested Sludge Slurries by Bertram C. Raynes, Journal of the Water Pollution Control Federation, Vol. 42, No. 7, pp. 1379-1386.
1971: Paper: Economic transport of digested sludge slurries, by Bertram C. Raynes and Harold F. Larson. Advances in Solid–Liquid Flow in Pipes and its Application. Pergamon, pp. 211-219.
1972: Rand Development failed because of a controversial cancer vaccine developed by James Henry Rand III.
Interesting slides from Bert's collection from 1961 through 1982
1972: Moved from 3120 Bremerton Road, Cleveland 24, Ohio
1972: Bert and Meg retired to Jackson, Wyoming
1972: Consultant chemical engineer, Jackson, Wyoming.
1975, August 29: Bought lot 26 in Skyline Ranch, 3140 W. Mallard Road, Jackson, Wyoming.
1976: Founded the Jackson Hole Bird Club
1976: Bert began occasionally writing columns in the Jackson Hole News for Reverend Dan Abrams who had the Outdoor column.
1980, June 11: Bert began his column full-time in the Jackson Hole News called Birds of Jackson Hole, later changed to Far Afield.
1984, January 1: Book: Birds of Grand Teton National Park and the Surrounding Area by Bert Raynes. Click to read.
1985: Dinner at the National Museum of Wildlife Art in honor of Meg and Bert and planting of cottonwood trees in honor of Meg. The Muse Stand. Great eagle trees.
1980s: When Meg and a few women started going out to lunch together on Wednesdays, Bert, Gus Schwarz, and Frank Craighead decided the men should do the same. So began The Deaf As A Post Lunch Bunch (DAAP) where typically 12 to 20 men meet for lunch at different restaurants, sometimes at private homes, and sometimes virtually by Zoom in 2020 and 2021. The group is generally made up of open-minded and progressively oriented friends who have a wide range of backgrounds. All share an interest in the issues that concern the well-being of our community, as well as those of the Greater Yellowstone ecosystem.
1987: The Wyoming Chapter of the Wildlife Society presents Bert and Meg Raynes their citizen wildlifer of the year award. Plaque 12 by 9 by 0.75 inches.
1987, December 23: Fifty-one species spotted in bird count, Jackson Hole Guide
1988: Wyoming Game & Fish Department presented to Jackson Hole Bird Club in appreciation for your assistance with the experimental trumpeter swan reintroduction program in Star Valley, Wyoming. Plaque 12 by 9 by 0.75 inches.
1993, January 14: U.S. Fish & Wildlife Service Special Commendation to Bert and Meg Raynes in recognition of exceptional contributions to the U.S. Fish & Wildlife Service. Plaque 13 by 10.5 by 0.75 inches.
1994, January 1: Book: Finding the Birds of Jackson Hole: A Bird Finding Guide by Bert Raynes and Darwin Wile Click to read.
1994, August 20: Meg and Bert's golden, golden anniversary party, married for fifty years (August 17, 1944).
1995, January 1: Book: A Pocket Guide to Birds of Jackson Hole: The occurrence, arrival and departure dates, and preferred habitat of birds of the Jackson Hole, Wyoming, area. Homestead Publishing.
1995, January 1: Book: A Pocket Guide to Wildlife of Yellowstone & Jackson Hole. Descriptions, preferred habitats, and habits of mammals, reptiles and amphibians of the Yellowstone National Park region and Jackson Hole. Homestead Publishing.
1995, February: Rotary Senior Citizen of the Month to Bert Raynes. Plaque 9 by 7 by 0.75.
1995, May 4: Jackson Hole Bird Club & Friends dedicate to Meg Raynes The Muse Stand in appreciation for her inspiration and unending support. Plaque 9 by 7 by 0.75 inches.
1995, May 4: Jackson Hole Bird Club & Friends give plaque to Bert and Meg Raynes for inspiring and guiding us and speaking for things wild. Thank you. Don't quit. Plaque 10 by 8 by 0.75
1995, May 4: The Bert Raynes Dinner at the National Museum for Wildlife Art and building of Meg's Grove (The Muse Stand). Large photo scrapbook 17 by 12 by 2 inches.
1995, October 1: Book: A Valley So Sweet by Bert Raynes. Click to read.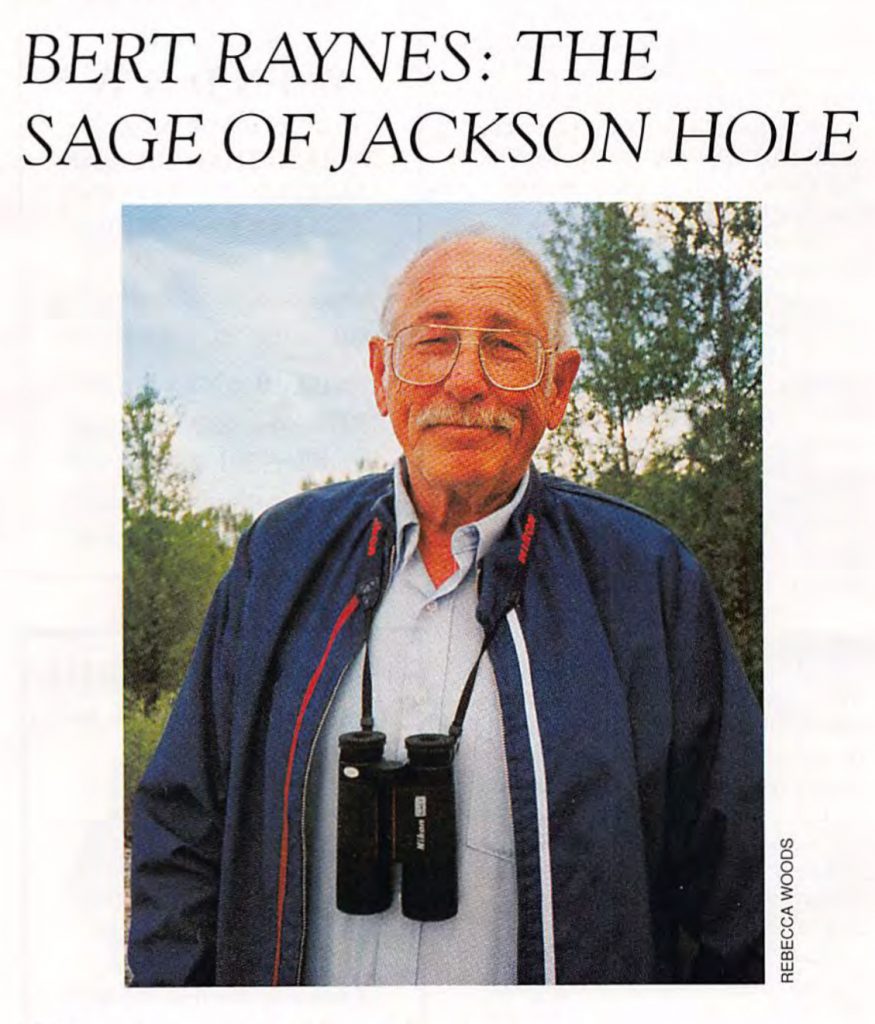 1997, May-June: Article: Bert Raynes: The Sage of Jackson Hole, by Lola Oberman, BirdsWatchers Digest, Vol. 19, No. 5
1997, July 12: Dedication of the "Bert Raynes Bird Walk" finished in 1995. Donated by Friends of Bert. See Jackson Hole News, Wednesday July 16, 1997 page 7B. See Bert's Walk.
1998: Book: Curmudgeon Chronicles by Bert Raynes. Click to read.
1998: Bert, Meg, and Jan Hayse visit Alaska.
1999, November 7 to 29: Meg, Bert, and Jan Hayse visit Australia and the Great Barrier Reef. Arrive Sydney. Adelaide, Alice Springs, Ayers Rock, Kakadu National Park, Darwin, Great Barrier Reef, Whitsunday Islands, Brisbane, Sydney.
2000: National Museum of Wildlife Art Rungius Medal to Bertram C. "Bert" Raynes Naturalist, Bird Watcher, and Author. Pioneered the documentation of bird species in Jackson Hole and developed the area's first bird checklist. Lifetime Contribution to Public Awareness of Wildlife and Wilderness. Medal 2.6 inches in diameter.
?: Jackson Hole Ducks Unlimited Sportsman of the year to Bert Raynes, presented by Jack Dennis Outdoor Sports. Plaque 10 by 8 by 0.75.
2003, January 1: Book: Winter Wings; Birds of the Northern Rockies. By Bert Raynes. Photographs by Tom Mangelsen. Click to read.
2004-2007: In appreciation for participation with and dedication to The Upper Snake River Basin Local Sage-Grouse Working Group. Wooden plaque 10 by 8 by 0.75 inches
2005, January 9: Mardy Murie – Main Street, Wyoming. Born in 1902 and raised in Alaska, Mardy Murie has called Jackson Hole home for the past 70 years. Murie and husband Olas, who has been dubbed the "Greatest Naturalist of this Continent", spent a lifetime of travel, scientific research, and involvement in conservation activities. "Main Street" visits Murie and her friends: Homestead Publishing owner Carl Schreier, author Bert Raynes, and teacher Jackie Gilmore to reminisce.
2005: Jackson Hole Conservation Alliance to Bert Raynes for Outstanding Conservationist. Glass plaque curved. 11 by 10 by 0.4 inches.
2007, September 7. Wyoming Outdoor Hall of Fame to Bert and Meg Raynes. Trophy 8 by 6 by 4 inches. Written tribute.
2007, September 11: Meg died of cancer.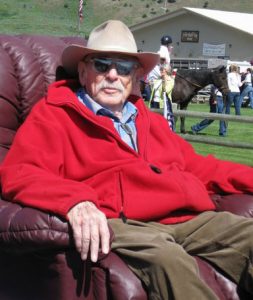 2007, September 23: Gathering on the Elk Refuge in memory of Meg. I give you this one thought to keep
2008, June 10: Meg & Bert Raynes Wildlife Fund established within the Community Foundation of Jackson Hole.
2008, June 16: Town of Jackson, Proclamation Recognizing Hometown Hero/Curmudgeon Bert Raynes. Newspaper Story.
2008, July: Accident (Driving into Plaza Liquor Store by hitting the accelerator rather than the brake)
2009, March 10: Wyoming Game and Fish Department, letter of appreciation of the numerous contributions to local conservation. Framed letter 15 by 12 by 1.25 inches
2009, March 10: Wyoming Game and Fish Department to Meg and Bert Raynes in recognition of your many accomplishments and contributions to local conservation efforts and in appreciation for creating the Meg and Bert Raynes Wildlife Fund. Plaque 12 by 9 by 0.75 inches.
2009, July 13: Bert's always got a story to tell. Chicago Sun Times
2009, October: PBS Wyoming Chronicle Interview. Engineer, author, and newspaper columnist Bert Raynes talks to John Kerr about his life's journey from New Jersey to western Wyoming. The self-styled curmudgeon has become a renowned voice for conservation, wildlife protection, and birding in Jackson Hole. (27 minutes) Transcript.
2010, February 12: Bert is Interviewed by Karen Reinhart of the Jackson Hole Historical Society and Museum. Transcript of the interview.
2010, March 4: Reception at National Museum of Wildlife Art for Birds of Sage and Scree.
2010, July 6: Book: Birds of Sage and Scree by Greg McHuron and Bert Raynes. See article by Todd Wilkinson, Jackson Hole News & Guide, Wednesday, July 14, 2010.
2013, December: The Jackson Hole Land Trust presented to Bert Raynes in recognition of a generous contribution made toward preserving the special beauty of East Gros Ventre Butte and Jackson Hole. In memory of Meg Raynes. Framed picture 30 by 15.5 inches.
2014, January 23: Wyoming Stories: Bert Raynes On His Love Of Nature. Audio Interview by Cordelia Zars & Rebecca Huntington. Bert Raynes, a distinguished naturalist in Jackson Hole, tells the story of how he became interested in wildlife. (6 minutes). Here is the unedited complete interview (41 minutes) and a Transcript:
2014, April 18: Bert talks for 5 minutes about birds, wildlife, and the Meg and Bert Raynes Wildlife Fund. Transcript.
2015, April 17: Wyoming Film Office. What do porcupines have to do with love? Bert Raynes – distinguished naturalist, author, retired engineer and Jackson Hole icon – reveals two lifelong love affairs through some prickly observations in this stylistic documentary mash-up by Wyoming Media Lab. (10.5 minutes) Transcript
2015, November 5: Article: A conservation love story. A champion of the natural world, columnist Bert Raynes will be celebrated Thursday evening with the premiere of a documentary about him: Far Afield, a conservation love story.
Now available on Vimeo, Jen Ten Productions.
2016, January: Wild and Scenic Film Festival – Far Afield: A Conservation Love Story. Interview with Director/Producer Jennifer Tennican.
2017, May 10: Interview with Jennifer Tennican about Far Afield: A Conservation Love Story. (7 minutes)
2018, April 4: The Jackson Hole Land Trust acquired a 35-acre parcel on East Gros Ventre Butte, giving it 313 acres of land in the area protected from future development. Support for acquisitions and easements on the butte came from John and Adrienne Mars, the Pike H. Sullivan Jr. Revocable Living Trust, the Meg and Bert Raynes Family Trust, the Wyoming Wildlife and Natural Resource Trust, The Conservation Fund, the Community Foundation of Jackson Hole, anonymous donors and others.
2018, August 14: Bert Raynes, Murie Spirit of Conservation Award is awarded to a person whose life work demonstrates a commitment to conservation, civility and community. [Video] [Buckrail article] [Jackson Hole News and Guide article]
2018, October 1: 'Far Afield' offers bird's eye view into the life of conservation legend Buckrail article
2019, December 12: The Jackson Hole Connection, Episode 66 — A Conservation Conversation with Bert Raynes (33 minutes) In this week's episode of the Jackson Hole Connection, Stephan visits with Bert Raynes. Bert is a conservationist, author, community leader, journalist, founder of the Jackson Hole Bird Club and a self-proclaimed curmudgeon. In this episode, Stephan visited Bert in his home to talk about conservation, birding, and Jackson Hole over the past 50 years.
2021, January 1: Bert died peacefully at home, happy to have made it to 2021.
2021, August 22: Virtual Celebration of Bert Raynes: His Friendship and His Inspiration. Watched by more than 425 people by August 31.