Bert Raynes: Celebrating His Friendship and His Inspiration
Live on YouTube on August 22, 2021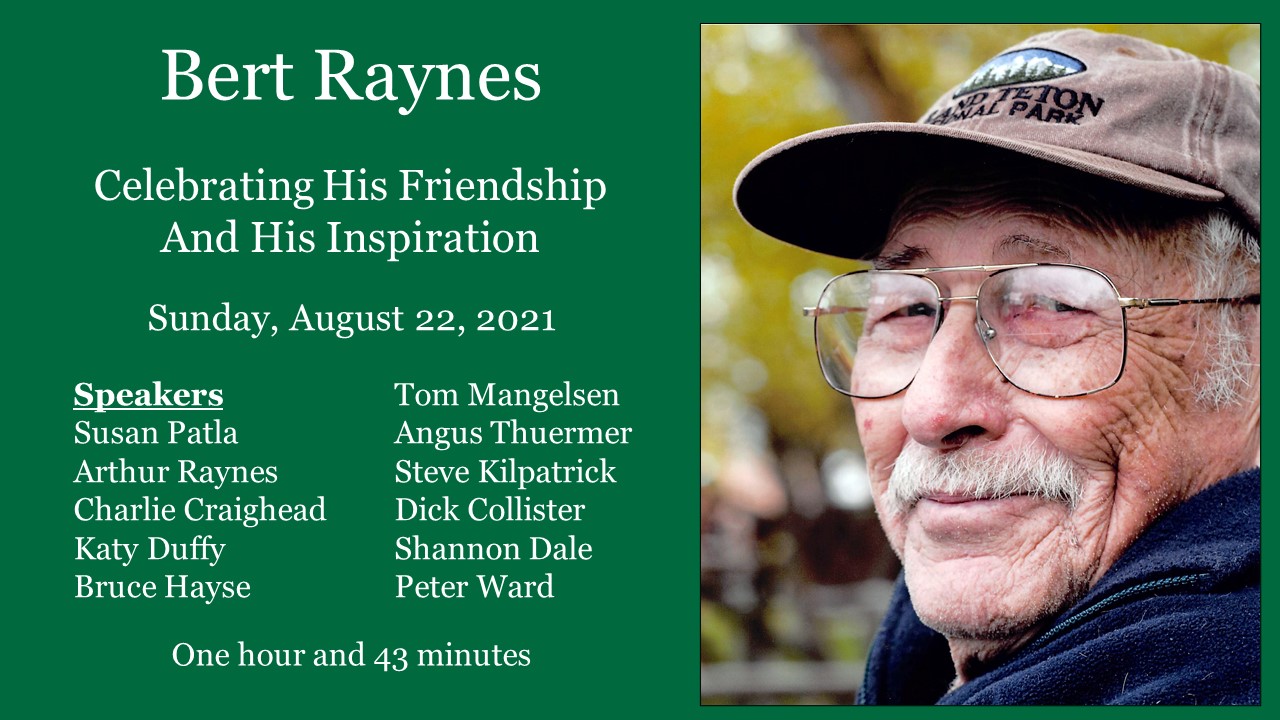 This video has been viewed more than 500 times as of September 30, 2021.
---
If you would like to tell stories about Bert or explain how Bert's friendship has inspired you,
either drop them into the form below or send them to fobraynes@gmail.com.
All such comments will be shared on this website under the menu item "Friends of Bert".
---
If you wish to make a tax exempt contribution to Bert's primary legacy, The Meg & Bert Raynes Wildlife Fund,
please do so thru Old Bill's Fun Run.
The Old Bill's Giving Season kicks off August 13 and closes on September 17 at 5 PM.
Contributions made to "Raynes Wildlife Fund, Meg and Bert" are matched during this period.
Contact Old Bill's through the: Community Foundation of Jackson Hole, P.O. Box 574, Jackson, WY 83001, cfjacksonhole.org/old-bills/.
For more on the Meg and Bert Raynes Wildlife Fund, please go to: rayneswildlifefund.org
---
This website is a work in progress.
If you would like to contribute ideas, pictures, picture captions, text, videos, and such,